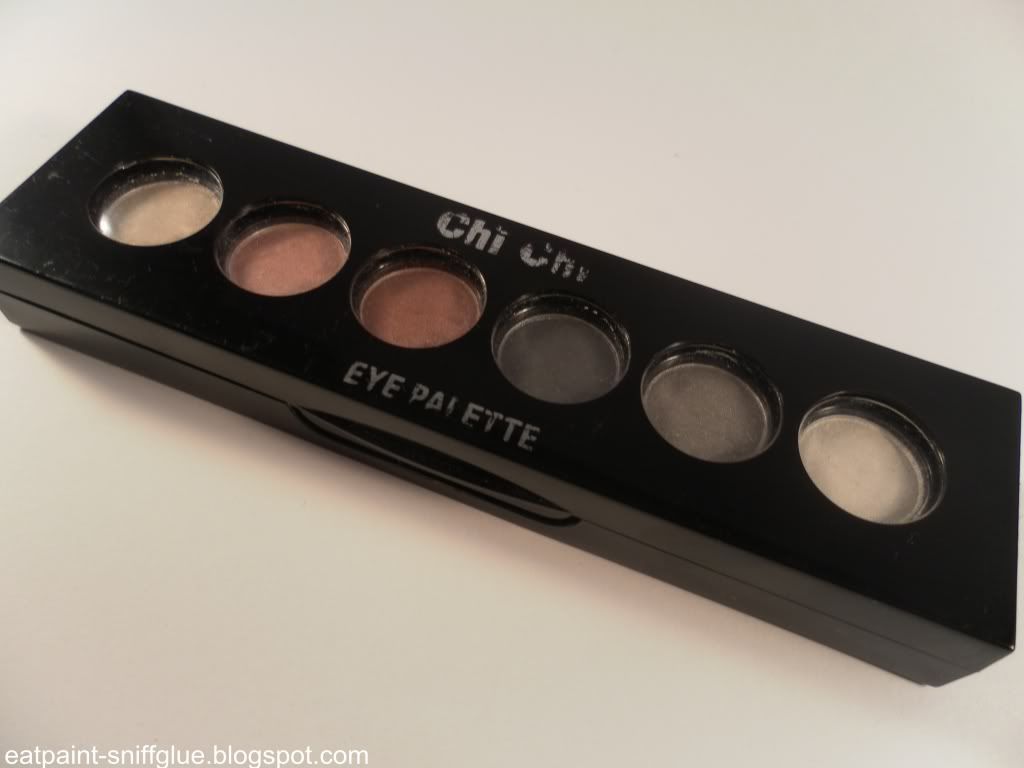 Recently I shopped a very old stash of mine. I rummaged through what is second only to my at-home makeup graveyard drawer: things that I left at my parents. Wow. What a walk down memory lane: empty cans of what was my favourite deoderant at 15, dried up polishes, blackened earrings from Diva missing their partners, and this eyeshadow palette full of surprisingly nice colours.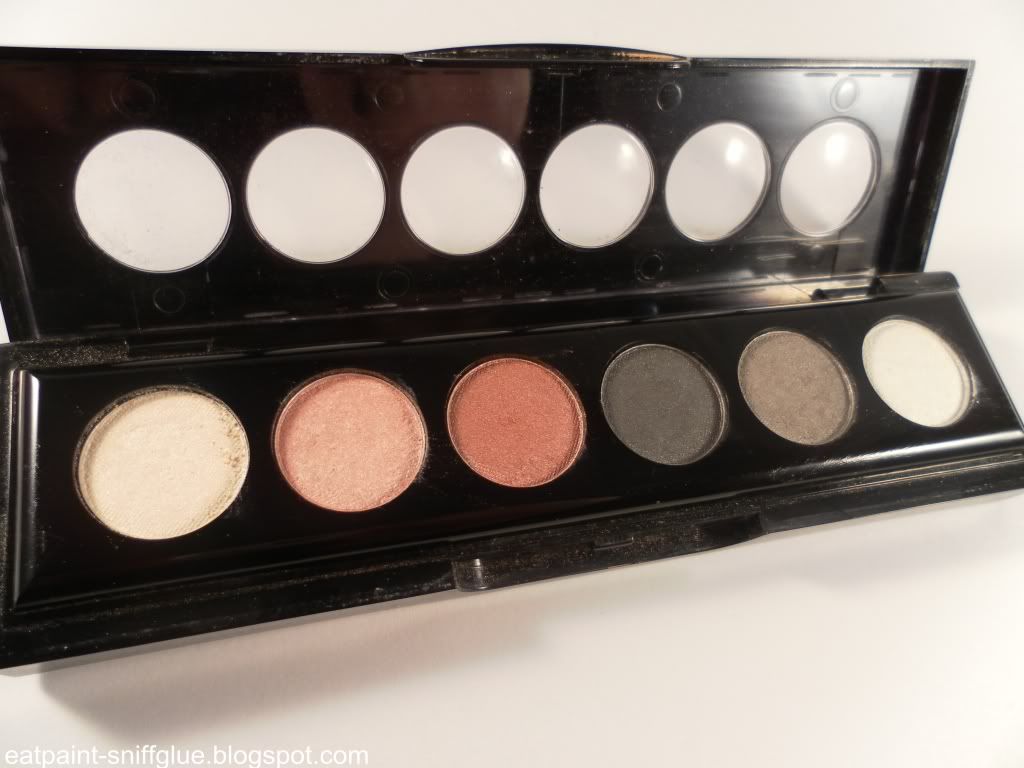 Apologies for its grubbiness. You'd be grubby too if you were knocking around a teenager's makeup drawer for five or so years. The palette features (from left to right) a nice matte cream, a shimmery pale pink, a shimmery peachy pink, a shimmery charcoal grey, a shimmery light grey and a shimmery white. May it be known I'm slightly embarrassed that the colours with the biggest dips in them are the two shimmery pinks.
With shimmer in five of the six colours, I can definitely see this palette's appeal to my teenage self. Though, I happily report for bargain shadows, these are not full of glitter filler. They're not terribly chalky, either. Both of these things are excellent for those wanting to avoid shadow fall-out. The charcoal grey is the worst of the lot, being both the chalkiest and the darkest, making whatever little fallout it has much more noticeable than its five friends.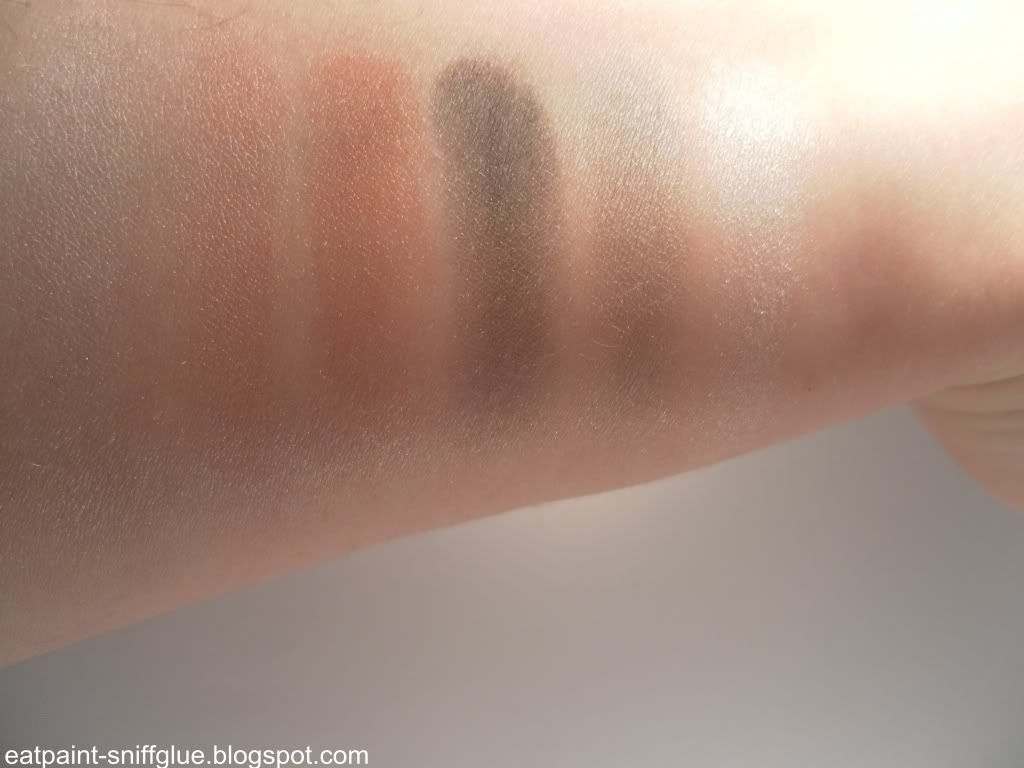 As you can see from the above swatch, these are not very pigmented. The only matte colour (on the left) is near impossible to see. The others are an extremely subtle wash of colour. They're not buildable, either which I find quite bizarre for a powder product.
I quite like the packaging. Although it is rather flimsy, it is a good size, sleek and black, and has clear windows which makes the colours of the shadows easy to see without opening it up. The palette slides out to reveal a compartment with a mirror and a double ended brush. The brush is exactly what you'd expect of a cheapie; scratchy, flayed even without ever being used (which I know for sure as I used to apply eyeshadow with only my fingers).
Overall, you definitely get what you pay for. As far as super cheap eyeshadows go, this isn't too bad. Though this may be old, I checked out my nearest Gloss and lo and behold, they still stock this. If you're interested, that is.